ExerciseBike.net is a collaboration of biking enthusiasts, fitness experts and industry insiders. Our goal is to bring readers the most up-to-date information on the growing indoor bike market and to provide thorough and honest reviews of the latest exercise bikes available to consumers. We've developed a fair and elaborate review process that prevents brand or model bias, so we can ultimately assess each machine objectively for what it is. There are numerous factors we consider in our review process and we research each bike carefully before we form an opinion. If you see something that is inaccurate or needs our attention, please let us know via our contact page. We hope you get value from our content and if there is anything we can do to help, please drop us a line.
ExerciseBike.net Disclosure
ExerciseBike.net is a participant in the Amazon Services LLC Associates Program and other similar affiliate advertising programs which are designed to provide a means for us to earn fees by linking to such affiliates' websites such as Amazon.com. These relationships do not affect our reviews in any way – all opinions are our own, based on product testing and research.
Editorial Staff
Justin Mastine-Frost — Editor-In-Chief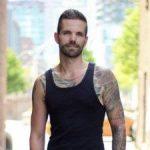 A diverse career spanning construction, automotives and journalism has given Justin a discerning eye for quality in product construction and engineering. Justin fuses his technical know-how with a personal passion for fitness to bring the ExerciseBike.net community a thoughtful curation of objective exercise bike reviews. Whether it's deciphering which new bike is worth your hard-earned buck, or debating whether the latest workout app can really help you get your spin on, you can rest assured that our insightful reviews will help you make the right purchase decision for the long haul.
Lisa Chin Quee — Editor/ Health & Wellness Expert
Lisa Chin Quee is all about healthy living – mind, body and soul. So clean eating (albeit she cherishes her junk food day), a good sweaty workout (daily), meditation and a good dose of laughter is a near perfect day for her. It's only natural that through her 20 years in publishing as a writer and editor she has covered a wide range of health related topics. She is driven by the empowerment of women whether it is about preventative health or balancing the other essentials of life. You can find her tidbits on her blog, lisaliving.com.
Courtney Paynter — Staff Writer
Courtney joined the ExerciseBike.net editorial team as a staff writer last year. She has worked in the UK and Canada within copywriting, editorial, and social media management across a wide variety of sectors.